Blackmagic ATEM Mini: Clear and Easy Introduction (Pro to Extreme Quick Review)
What Is the ATEM Mini? What Does It Do?
If you're new to making video content online, you might bump into Blackmagic Design's ATEM Mini from time to time, especially when talking about live streaming. So what is the ATEM Mini?
First of all, the Blackmagic ATEM Mini is a compact broadcast video production switcher that allows broadcasters, online streamers, or live streamers to utilize over four HDMI video sources. In essence, if you have a triple-camera setup in your live stream, you can switch between them with just a press of a button using the ATEM Mini. 
In a nutshell, it's like a live video hack. Instead of buying a super expensive video production switcher for switching camera inputs to your output, you can get it for a fraction of the price. 
Is the ATEM Mini System Limited to Camera Switching?
No. The best thing about the ATEM Mini is that you can show any content from any source. Whether it's a mere webcam or a sophisticated cinema camera, it can easily stream your content. The ATEM mini can even connect from multiple computers playing different games or running several apps all at once. 
Who Are ATEM Mini's Main Users? 
The most common buyers of the ATEM Mini are serious YouTube, Twitch, and Facebook live streamers who love to provide a more dynamic experience to their viewers. 
Gamers collaborating can quickly display one player screen to the next with this tool. Moreover, they can be even more dynamic by showing game casters from different angles.
The possibility is endless. As long as you know how to set it up and love being creative, this device can bring so much to the table.
Getting Technical With the ATEM Mini: Models Available
All of these models provide the same fundamental feature: Easy video switching control. That means you can have more than one functioning camera feeding into a video production box (ATEM Mini), and then choose one that you like your viewers to see with just a press of a button.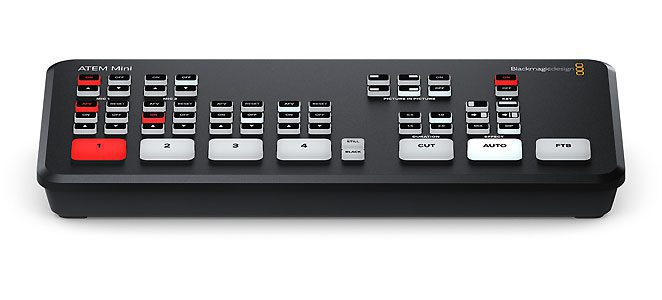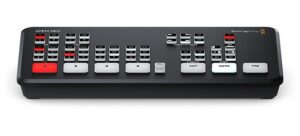 This ATEM Mini is the easiest and most efficient one for live streamers with two or three other cameras. It's simple to use with very few buttons.
To use this, you only need to connect your cameras, computers, and even game consoles. It will then allow you to live stream and perform instant switches. 
From YouTube and Facebook Live to Skype and Twitch, this fundamental tool works like a charm.
Input/Output up to 1080p60 10-Bit 4:2:2

Four-Channel Live Stream HDMI Switcher

Two-Channel Digital Audio Mixer

HDMI Output, Ethernet ATEM Control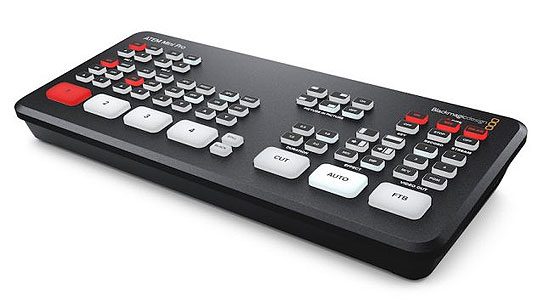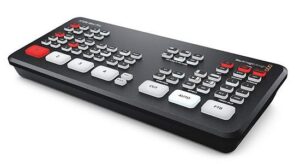 Compared to the first model, Atem Mini Pro has a few more bells and whistles that some streamers may find more attractive:
Direct program recording of your video output and stored to USB flash disks in H.264

Direct streaming to YouTube, Facebook, and other platforms via Ethernet

Multiview with media, preview, cameras, and other programs

Display of recording status and audio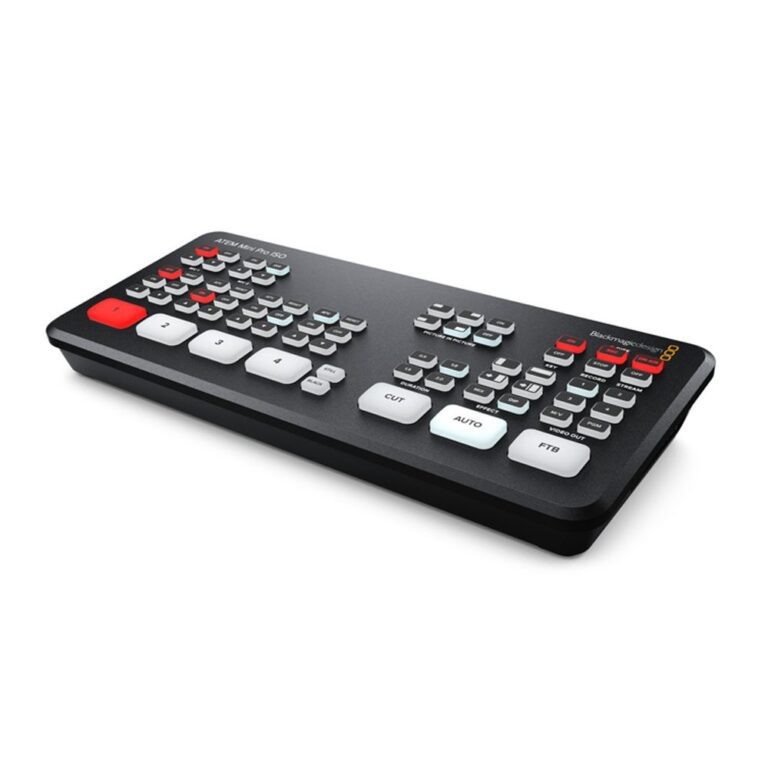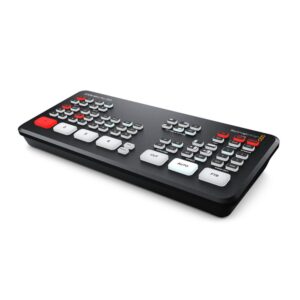 This Atem Mini Pro ISO model has all the features of the previous two with a couple more:
Additional five record streams (every input has a clean feed)

DaVinci project saved in Ultra HD finishing (RAW)
ATEM Mini Extreme and ATEM Mini Extreme ISO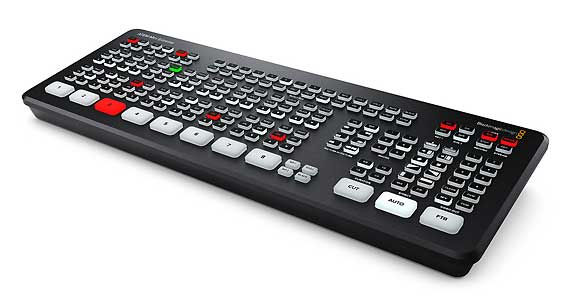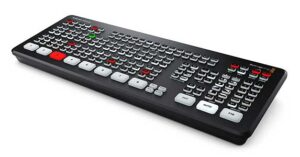 The next on the ATEM Mini models are the Extreme and the Extreme ISO. What sets these apart from the above is quite simple: double the HDMI input. You also get the same additional features as the Pro ISO for the Extreme ISO but almost twice the numbers.
In a nutshell, while using the Atem Mini Extreme ISO, you get to keep a raw, clean recording of all your eight cameras, plus the output! This feature gives you the ability to repurpose your video content at its highest quality. 
How to Setup the ATEM Mini?
Setting up any of the ATEM Mini models goes something like this:
Step 1: Connect Power
The first step is to connect the power supply to the power adapter. Most 12V power supplies, as well as a 12V DC battery source, will work just fine. If your DC connector has a lock feature, be sure to tighten it all the way.
Step 2: Connect Monitoring
If you have an ATEM Mini Pro or Extreme, you can use the HDMI out to connect a monitor to see what is going on. Press the M/V button on the video output selection. As you plug your cameras in, you should see all of your sources!
Step 3: Plug Your Video Sources In
Once you have the monitor ready, you can plug your HDMI cameras and computers into the system. You have four or eight video sources available (depending on the model you have). 
Step 4: Connect to Your Computer
For live streamers, connect the USB to your computer. Once you see it recognized by your computer, please select it as a webcam.
Step 5: Stream Video
Enjoy directing a live stream like a professional. Before you begin, however, we recommend you test things out. Skype is an app recommended by ATEM for testing. To do that:
Open Skype

Click on Audio and Video Settings

Select Blackmagic Design as the source
If you can see the ATEM Mini video in the preview window, you're all set!
Should You Buy an ATEM Mini?
The answer, unfortunately, is it depends. If you like to improve your live production to the next level, then any ATEM Mini models will do wonders for you. If you have two or three cameras and want to use them during a live stream, you have more reason to purchase one.
Which One Should You Get?
Any of the above will drastically improve your production. However, if you want to be cost-effective, you can't go wrong with the ATEM Mini Pro. It's the right video production tool that can help you become more dynamic and give you the convenience to utilize streaming platforms better.