Showing 1–24 of 162 results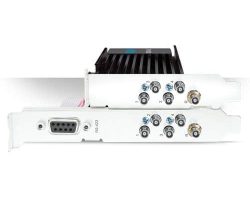 We are Authorized Dealer / Distributor in Singapore
AJA build professional digital video converter technology for the broadcast and post-production markets. Building industry leading video capture cards, digital recording devices, video routers, frame synchronizers and scalers, digital converters and professional cameras.
AJA Convert products provide a full range of solutions that combine premium quality video and audio with superb reliability.
Everyone from broadcasters to indie filmmakers can probably agree on one thing: the possible choices for image acquisition are daunting. Different cameras, different formats, different recording media and different compression schemes.
Important Notice
The two AJA Pak-Adapt products will be End-of-Life soon: Pak-Adapt-eSATA and Pak-Adapt-CFast.
After that the products will be discontinued and not available for shipping. The two models purchased as new from an authorized AJA Reseller will continue to enjoy AJA's standard 3 year warranty.
The recommended alternate products are the following Pak Solid State Storage models which provide a reliable experience.
PAK2000-R0
PAK2000-X0
PAK1000-R2
PAK1000-X2
PAK512-R2
PAK512-X2
PAK256-R2
PAK256-X2