Are you constantly amazed by the video quality of your favourite streamer or vlogger? It goes without saying that if they have high-quality devices, the quality of their videos will be good. But have you ever wondered what makes it all happen? Join us as we discuss the simplest and most economical multiple video streaming devices with encoders to have all these questions answered.
Video Streaming
Whether pre-recorded or being broadcast simultaneously to audiences worldwide, video streaming has become one of the premier forms of entertainment. From video games to concerts, sporting events, and even church services, a lot of thought is being placed into making the recorded or live streamed videos visually appealing.
Video streaming, in a nutshell, is the act of broadcasting a video to a broader audience. Services like Netflix, YouTube, Twitch, and even Facebook features video streaming on their platforms. According to an article about PewDiePie, a well-known Youtuber, he earned about $13 million in 2019 alone, making video streaming a lucrative venture when done right.
Being a venture that provides maximum earning potential, video streaming demands the best video quality. One needs a suitable video streaming device to achieve the best video quality. But the problem sometimes lies with their cost and the ability to be operated easily. Not only are the best devices for this job expensive, but they also require technical knowledge to use.
Luckily for people just starting with their content creation journey, economically efficient and simple, easy to use devices have sprung up. Devices like the Blackmagic ATEM Mini Extreme not only make video streaming easy for you, they won't put a dent in your wallets as well.
Top 5 Simplest and Economical Multiple Video Streaming Devise with Encoder
When it comes to matters concerning video production, the words "simple" and "economical" often don't come up. It used to be that devices that enhance the quality of the videos were expensive and too complicated for an untrained person to operate. But thanks to the high demand for such devices and advancements in technology, we can now enjoy easy to operate and affordable video streaming devices.
Some of these devices were also featured in our article about the best live streaming equipment in Singapore. You can read all about them here.
There are a lot of video streaming devices available in the market today, but we've narrowed it down to the top 5. Here are the top 5 simplest and most economical multiple video streaming devices with encoders:
1. Yololiv Yolobox Pro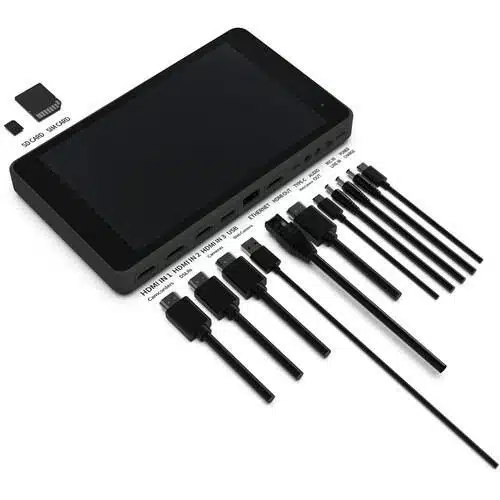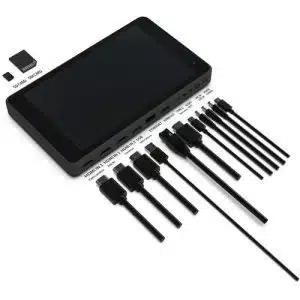 The YoloLiv Yolobox Pro offers all the essential multimedia functions in one device. This device can record, encode, be a live video switcher, and serve as your monitor. The LCD of the Yolobox also has a touch screen function, making it easier for you to navigate its interface and switch between its features. The 8-inch size of the device also gives you a wider field of view without sacrificing its portability. You cannot go wrong with the Yolobox Pro for all your multimedia needs.
For an in-depth review of the product, you can read our article about the YoloLiv Yolobox and the Yolobox Pro.
Core Features:
Can switch between 6 video sources
Highly portable
Easy to operate, with a touch screen function
Recorder, monitor, encoder and switcher
Built-in video editing software
Available video qualities for input: 1080i/720p/1080p
Video qualities for broadcast: 540p/720p/1080p
2. Blackmagic ATEM Mini Pro ISO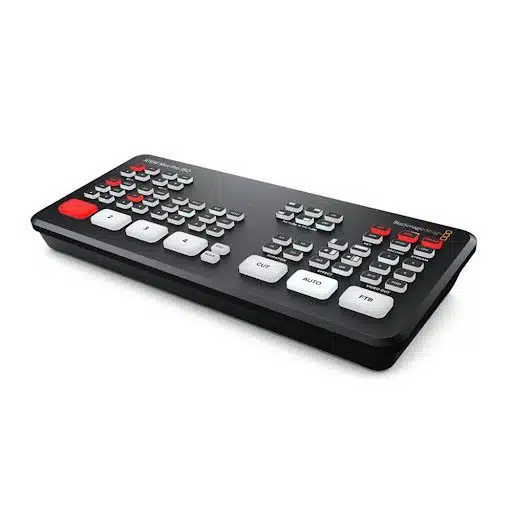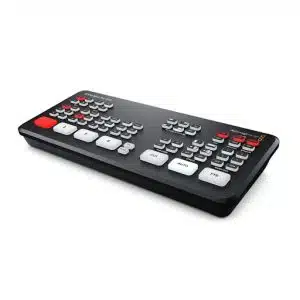 The Blackmagic ATEM Mini Pro ISO is a switcher packed with tons of cool features. Aside from its ability to allow a multi-camera setup for your video production, live stream, or virtual meetings, it can also record videos in ISO form fully compatible with the built-in Davinci Resolve software. You can also add a lot of cool effects to your videos with this device, giving you free rein on how professional-looking or how flashy you want your videos to be.
Core Features:
Supports 1080p/60p video quality
Record up to 4 HDMI ISO videos
Can be controlled through the ethernet
Can accommodate 1 HDMI output and 4 HDMI input simultaneously
3. Blackmagic ATEM Mini Extreme ISO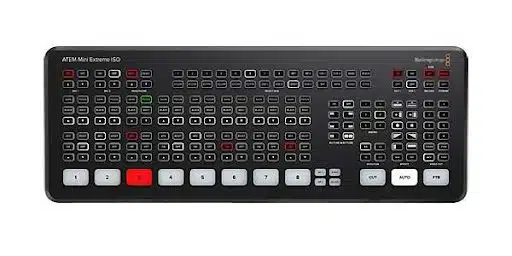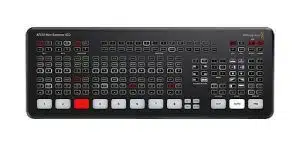 An upgraded version of the ATEM Mini Pro ISO, the Blackmagic ATEM Mini Extreme ISO expands upon the features of its predecessor. This device can record up to 9 video sources simultaneously. Also featuring the Davinci Resolve software, the ATEM Extreme Mini makes editing videos and adding effects easy. Live streaming to different platforms is also a breeze and lag-free because the built-in hardware streaming feature can connect via ethernet. If you want to take your video production to the next level, the ATEM Mini Extreme ISO live production switcher should help you get there.
Core Features:
8 HDMI input and 4 HDMI output
Built-in hardware streaming function
User-friendly interface
Two audio inputs and one audio output
2 USB Type-C slots for webcam, external drives, and other connections
4. Blackmagic Web Presenter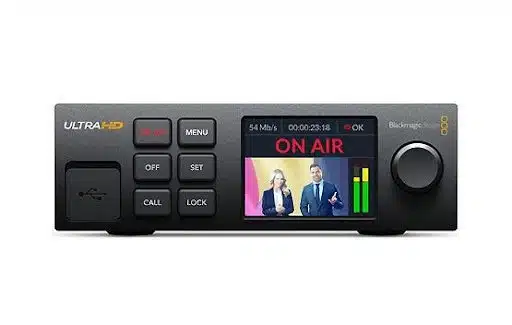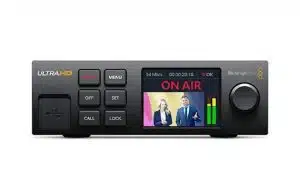 The Blackmagic Web Presenter has a built-in hardware streaming engine that can connect to primary streaming services in an instant. You are also have the option to choose between 720p, 1080p HD, and 2160p Ultra HD video quality. To top it all off, it also has the Web Presenter Utility feature that allows the users to organize each stream into a single space, making it easier to switch between different platforms.
Core Features:
Supports video input standards from 720p to 2160p Ultra HD
Direct streaming through ethernet
One video input and one video output
1 USB-C webcam output that supports up to 2160p Ultra HD
5. DataVideo NVS-34 Dual Streaming Encoder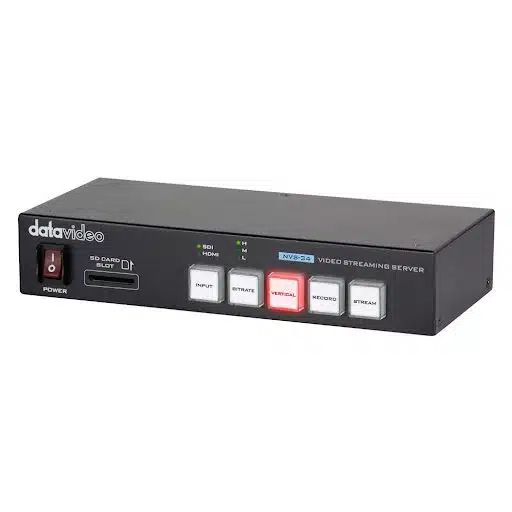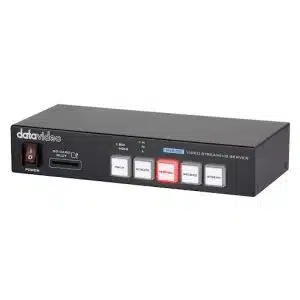 The DataVideo NVS-34 dual streaming encoder is a simple and economically efficient device that will help you stream your videos to multiple streaming services. This device also supports vertical video streaming, which will rotate a landscape image and crop it to accommodate the vertical orientation fully. The NVS-34 also supports video input resolutions from 480i to 1080p, and you have the option to either go for the HDMI or SDI video input.
Core Features:
  Vertical video recording and encoding
Various options for audio output
Stream to two platforms at the same time
H.264 encoding
Easy to use interface
Conclusion
Achieve professional-looking videos and have the ability to stream to multiple streaming platforms with these devices. With the power these multiple video streaming devices with encoder provides, your videos can compete with your favourite content creators.
Expandore provides these multiple video streaming devices, and more. Expandore is committed to giving you high-quality multimedia devices that will help you transform your vision into reality. From studio lighting, microphones, intercom systems, and even streaming devices with encoders, Expandore has them all for you.
To find out more about other products on offer, visit their shop page. You can also read other interesting articles about these products here on the blog page. You can also avail yourself of some promos by checking out their promo page. Whatever your multimedia needs might be, trust that Expandore has all the tools you need.