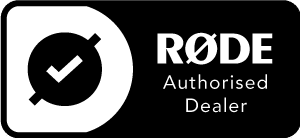 In the realm of audio technology, precision, and excellence are paramount. If you're in search of top-notch audio equipment, look no further than Expandore, your trusted Rode reseller in Singapore. In this blog, we delve into the world of Expandore and its remarkable connection to Rode.
Discovering Expandore's Commitment to Excellence
Expandore is a name synonymous with excellence in the audio industry. With a rich history spanning several years, they have established themselves as the go-to destination for all things audio-related in Singapore. Their commitment to delivering top-quality products and unmatched customer service sets them apart.
A Wide Array of Audio Solutions
Expandore offers an extensive range of audio solutions, catering to professionals and enthusiasts alike. Whether you're a content creator, musician, filmmaker, or a sound engineer, Expandore has you covered. From microphones and headphones to audio interfaces and studio equipment, their catalog is a treasure trove for audio aficionados.
Unparalleled Customer Support
What truly distinguishes Expandore is their unwavering dedication to customer satisfaction. Their team of experts is always ready to assist you in finding the perfect audio gear to meet your unique needs. They don't just sell equipment; they foster relationships with their customers, ensuring they make informed choices.
The Rode Connection
Rode, a globally renowned audio company, is synonymous with innovation and quality. Expandore's association with Rode further solidifies their position as the leading audio equipment provider in Singapore.
Premium Rode Products
As a trusted Rode reseller, Expandore offers a wide selection of Rode's premium products. From the iconic Rode microphones known for their impeccable sound quality to their state-of-the-art audio accessories, Expandore ensures you have access to the best Rode has to offer.
Expertise in Rode
Expandore's team is well-versed in the intricacies of Rode's product line. They can provide invaluable insights, helping you choose the ideal Rode equipment for your specific projects. This level of expertise ensures that you get the most out of your Rode gear.
Supporting Creativity and Innovation
At the heart of Expandore's mission is a commitment to supporting creativity and innovation. By offering the finest audio solutions, they empower individuals and businesses to push the boundaries of audio excellence.
❤️❤️❤️ Support Our Journey ❤️❤️❤️
If you're as passionate about audio excellence as we are, consider supporting us. Your support allows us to continue offering free prompts and resources for the creative community. Join us on this exciting journey of exploration and creativity. https://www.expandore.sg/brands/rode-singapore-where-to-buy/
Conclusion
In summary, Expandore stands as the preeminent Rode reseller in Singapore, offering a diverse range of top-tier audio solutions. Their dedication to customer satisfaction and their affiliation with Rode make them the ultimate destination for audio enthusiasts. Connect with Expandore today, and unlock a world of audio excellence like never before.