Action Cameras and Drone help to capture your valuable moments and memorable experience on the fly. You can control your camera. Capture and share your world with others easily. You may order on line or visit our Singapore showroom (opposite Aljunied MRT Station EW9).
Action Cameras and Drone

- Drone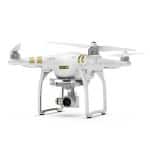 Drones are more formally known as unmanned aerial vehicles (UAVs) or unmanned aircraft systems (UASes). Essentially, a drone is a flying robot that can be remotely controlled or fly autonomously through software-controlled flight plans in their embedded systems, working in conjunction with onboard sensors and GPS.
Available both on-line order and walk in. May get in Singapore, Philippines, Indonesia and India.