AJA OG-Hi5-4K-Plus 3G-SDI to HDMI 2.0 Conversion with DashBoard support
AJA OG-Hi5-4K-Plus is an openGear card that offers 3G-SDI to HDMI 2.0 conversion for 4K/UltraHD/2K/HD/SD sources, supporting up to 60p from professional 4K/UltraHD devices when monitoring to HDMI 2.0 displays. OG-Hi5-4K-Plus generates HDR metadata in accordance with HDMI v2.0a/CTA-861.3 and offers a simple monitoring connection from 4K devices with Quad 3G-SDI or Dual 3G-SDI outputs to compatible HDMI 2.0 displays, with two sample interleave (2SI) or square division (Quadrant) source mapping.
Designed for use in high-density openGear 2RU frames including AJA?s OG-3-FR 2RU frame, new DashBoard Software support on Windows?, macOS? and Linux? offers remote control and monitoring of the openGear architecture and provides convenient and industry-standard configuration, monitoring and control options over a PC or local network.
Connectivity
The latest generation of affordable 4K monitors utilize an HDMI 2.0 connection, which allows a full 4K signal to be passed over a single cable. Typical professional 4K workflows use four SDI cables to carry the full resolution image, making it difficult to incorporate these newer monitors. AJA 3G-SDI to HDMI 2.0 Converter is an easy-to-use converter that bridges the gap between these two worlds for seamless integration.
HDR
AJA 3G-SDI to HDMI 2.0 Converter HDR or High Dynamic Range, provides the ability to display a wider and richer range of colors, much brighter whites, and much deeper, darker blacks than standard signals allow. This gives your imagery a more ?dynamic? look and allows for natural true to life colors to be communicated to your audience.

AJA OG-Hi5-4K-Plus provides this support for your 4K/UltraHD/HD HDR pipelines to?HDMI compatible displays by generating HDR metadata in accordance with HDMI v2.0a/CTA-861.3. OG-Hi5-4K-Plus also provides support for Hybrid Log-Gamma (HLG) HDR displays over HDMI.
AJA OG-Hi5-4K-Plus 4K and UltraHD
Typical 4K signals use a resolution of 4096×2160 pixels while UltraHD signals measure 3840×2160. This difference can prevent some monitors from being used either in full 4K workflows or in UltraHD workflows. OG-Hi5-4K-Plus can compensate for these resolution differences, allowing UltraHD monitors to be used in 4K productions and vice versa.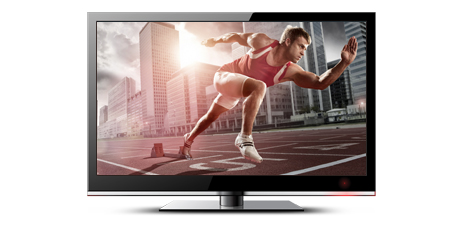 OG-Hi5-4K-Plus also supports High Frame Rate (HFR) inputs. 4K/UltraHD signals at 50 or 60p can be fed into OG-Hi5-4K-Plus and output at up to 60p for viewing with appropriate HDMI 2.0 capable displays.
HD Support
Not every job is a 4K job. When you're not working in 4K, OG-Hi5-4K-Plus can still be a useful tool for converting HD-SDI to HDMI. A single HD-SDI signal coming into the OG-Hi5-4K-Plus will be sent out as an HD resolution HDMI signal.
Audio
Up to 8-channels of embedded audio in the incoming SDI signal are carried through seamlessly into the HDMI output, ensuring your audio is always in sync and can be easily played back on the connected monitor.
Flexible I/O
The OG-Hi5-4K-Plus 3G-SDI to HDMI Converter modular rear panel allows custom I/O connections per card (included with individual cards).
Failsafe
The optional redundant power supply provides a secondary power source in the event of a primary power failure.