Blackmagic ATEM Television Studio Pro HD Live Production Switcher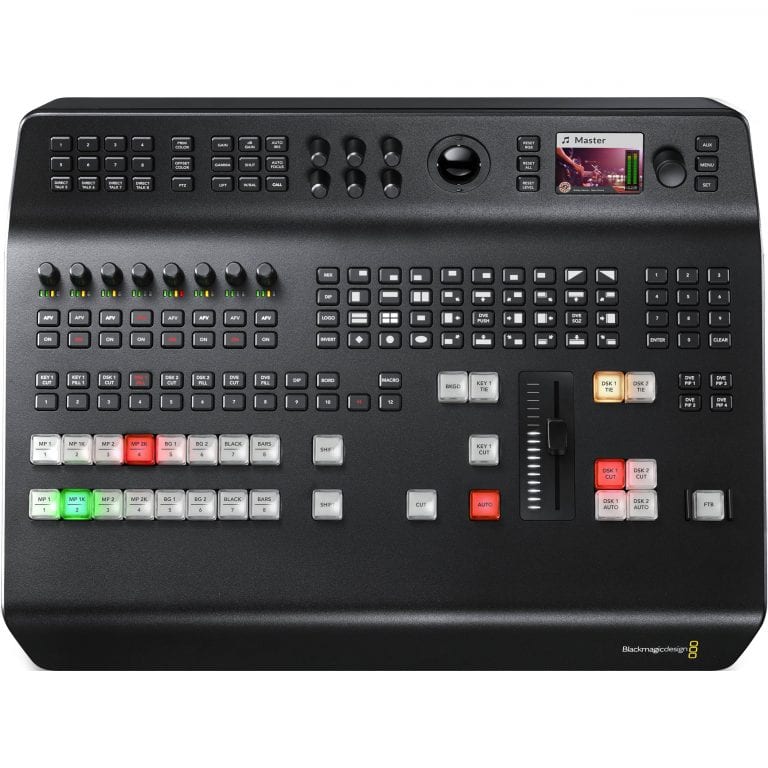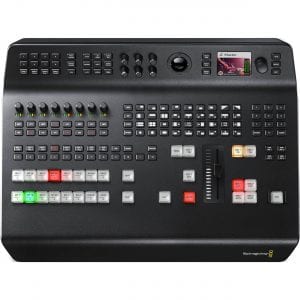 Blackmagic ATEM Television Studio Pro HD is a portable live production switcher for broadcast, professional, and AV users which have been extremely popular because it had powerful features such as 8 inputs, re-sync in each input, built-in DVE, aux out, support for talkback, chroma key, flash-based media store and also a control panel on the front. It is a true professional switcher that is incredibly small and portable, making it suitable for use anywhere. Now, Blackmagic released the new ATEM Television Studio Pro HD, which has all of the same professional features but is integrated inside a professional desktop-mounted control panel. You can now get all those ATEM Television Studio HD features built right into a professional control panel.
This model now has a new incredibly powerful Fairlight audio mixer that includes pro audio features such as 6 band parametric EQ, compressor, limiter, expander/noise gate, pan, audio channel split to dual mono, stereo simulator on analog and mic inputs, and an audio delay on analog inputs. Plus, you get a full CCU control area on the top of the control panel so you can control cameras for doing amazing multi-camera live work. This works with all Blackmagic Studio Camera and URSA Mini cameras that can be controlled via the SDI.
The control panel on this model is extremely high quality. It uses the same high-quality buttons that our highest-end switchers use, plus there are a lot more buttons for transition selection, keying, and more. It adds an integrated hardware control panel which is great for more complex, fast-paced live events. It features 4 HDMI and 4 SDI inputs so you can work in all formats up to 1080p60. It will be perfect for all kinds of work from a professional studio or live sports broadcasts to internet talk shows, concerts and seminars, and more.
Related Products
Other Site
M by Indhu 27 Feb23