Hollyland Arocam C2 HD PTZ Livestream Vertical Camera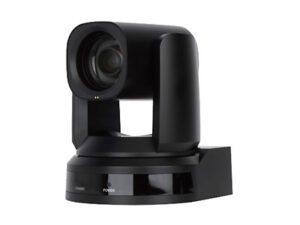 The Hollyland Arocam C2 is a compact and powerful PTZ camera specially designed for Livestream, live commerce, and live shopping. The cutting-edge laser ranging and instantaneous focus function can help to maximally and instantly restore product details, which let the audience see the products like being on the scene. Featuring wide angle rotation, rich interface, simple setting and operation, and fabulous image quality, it's startlingly fit for long-term live streaming.
Application: Livestream, live Broadcasting, Live Commerce, live Shopping
TOF Instantaneous Auto Focus 
With an advanced focusing algorithm and TOF module assisting focusing equipped, the lens can focus quickly, accurately, and stably.
72.5° Wide-angle and 12x Optical Zoom to Well Fit Various Venues Exclusively customized 
72.5° high-quality ultra-wide-angle lens and 12x optical zoom make it perfectly fit for panorama and close-up.
Portrait Output Support for Multiple Scenario Demands 
Support both Portrait(default) and horizontal modes, well fit for mainstream Livestream software.
Professional Color Mode, HD Image Quality 
The camera adopts 4:2:2 10bit professional color mode, the superior color sampling rate helps to realize a fabulous original color reduction. High-quality 1/2.8-inch HD CMOS sensor with 2.07 million effective pixels for high-quality 1920×1080 images. Camera Noise Reduction, Backlight Compensation are supported for professional image quality output.
Brilliant Image Formation under Low Illumination 
The new CMOS image sensor with ultra-high SNR can effectively reduce the image noise under low illumination. The application of 2D and 3D noise reduction algorithm greatly reduces the image noise even under the condition of ultra-low illumination, it keeps the picture clean and clear, and the SNR of image is as high as 55dB.
Wide Angle Rotation, Remote Control 
Support a wide rotation range of ±170° horizontally and of 30° ~ +90° vertically. The user can control the camera remotely for free angle rotation through the RS232 serial port for convenient usage.
Easy to Install and Operate with Full Function USB Interface 
No need to download the driver, USB output plug and play to take a convenient and simple user experience. Full function USB interface equipped, compatible with USB 3.0 and USB 2.0, support video and encoding image output, support the UVC V1.1 and UAC 1.0 protocol.
Why Vertical Video is Gaining Popularity
Another Choice
YoloLiv PTZ Camera V100
AROCAM C2 is available at
Philippines ( Manila ), Indonesia ( Jakarta ), Cambodia, Laos, Myanmar (Burma), Thailand, Vietnam, Singapore, India, and Malaysia