Hollyland LARK M1 2-Channel, 2-Microphone Wireless Microphone System with Charging case
The Hollyland Lark M1 wireless lavalier microphone delivers omnidirectional sounds in excellent detailed quality in a sleek and compact body. Designed for YouTubers, vloggers, live streamers, or anyone who cares about high-quality audio for videos. wireless mic for vlogging
Hollyland Lark M1 is a versatile and user-friendly wireless lavalier microphone that is ideal for a variety of audio recording applications. Whether you're a vlogger, live streamer, or just someone who wants to capture high-quality audio for videos, the Lark M1 is a reliable and affordable solution.
One of the standout features of the Lark M1 is its HearClear technology, which provides advanced noise cancellation capabilities that filter out ambient noise and ensure clear voice recordings. This makes it ideal for use in noisy environments where other microphones may struggle to deliver clear audio.
In addition to its noise cancellation capabilities, the Lark M1 also boasts an impressive 650ft (200m) transmission range in Line of Sight (LOS) conditions. This gives you the freedom to move around and capture audio from a distance, making it ideal for use in live events, interviews, and other similar scenarios.
The Lark M1 is also incredibly easy to use, thanks to its plug-and-play design. Simply connect the receiver to your device, snap the microphone onto your collar, and you're ready to start recording. With no complicated settings to adjust or software to install, the Lark M1 is ideal for anyone looking for a simple and straightforward wireless microphone solution.
The M1 is also designed to deliver high-quality audio, with a focus on Hi-Fi sound quality. This means that you can expect your audio recordings to sound rich and detailed, with clear, crisp speech and a minimum of distortion. The Lark M1 also provides a stable connection, so you won't have to worry about dropped signals or audio interruptions during recording.
The M1 is incredibly compact, with a lightweight design that makes it ideal for use on the go. Weighing in at only 0.4 oz (11.8g) and just 0.4″ (<1cm) thick, this microphone is easy to carry with you and won't weigh you down. The included charging case makes it even more convenient, as it allows you to store and charge both transmitters and the receiver in one compact package.
In conclusion, the Hollyland Lark M1 is a versatile and affordable wireless lavalier microphone that delivers high-quality audio in a compact and user-friendly package. With its advanced noise cancellation technology, long transmission range, and easy-to-use plug-and-play design, the Lark M1 is the perfect solution for anyone who needs to capture high-quality audio for videos.
One-click HearClear Noise Cancellation
Hollyland's innovative HearClear Smart Noise Cancellation technology takes only one click to turn on. Hollyland LARK M1 cutting-edge DSP, and revolutionary noise cancellation algorithm deliver high-performance recording quality in virtually any recording environment. You can count on its advanced HearClear feature that filters out surrounding ambient noise for clear voice recordings. By turning this feature off, it provides a richer audio ambiance for a real-life effect.
Ultra-Mini Charge & Store Two-in-One Design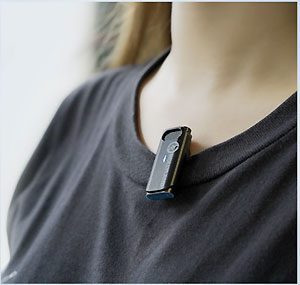 The Lark M1 is truly compact weighing in at only .42 oz (11.8g) and a mere .4″ (<1cm) in thickness.
This compact mic is light enough to snap on virtually anyone's collar.
The charging case is designed for both charging & storing of two transmitters and the receiver for optimum use duration and portability.
TX: Up to 8 hours of recording time with a full charge
RX: Up to 8 hours of working time with a full charge
Continuous recording time: Up to 20 hours
Full charge time – Charging Case, RX, and TXs: 1.5 hours via USB-C
Note: Each TX, RX, and charging case unit has a USB-C port for direct charging."
Powerful Self-Adaptability for Professional Results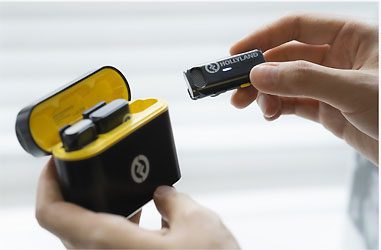 The Lark M1 features a powerful self-adaptive audio processing algorithm that manages and simplifies its operation for easily achieving professional results every time. Ready to use directly from the charging case, its intelligent device identification auto-adjusts mobile and camera volume settings, with no need for tedious manual settings.
Note: Advanced settings do allow manual pairing and mode-switching functions
HiFi Sound Quality, Rich Audio Details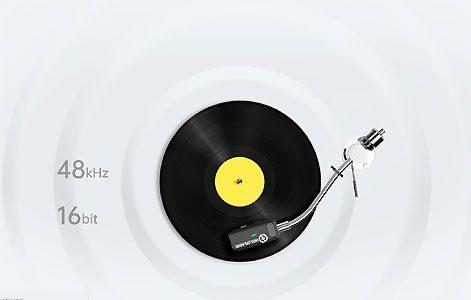 Adopting LC3 Codec technology, Lark M1 has an enhanced sampling rate of up to 48kHz/16bit, so its omnidirectional mic is able to record vocal range sounds with incredibly rich details.
200m Long Wireless Distance
Easily achieve a professional uninterrupted recording result with the M1's interference-free open space distances of up to 200m (LOS – lab test results) and its exclusive auto frequency hopping technology.
Simple and Sleek – Clip It the Way You Like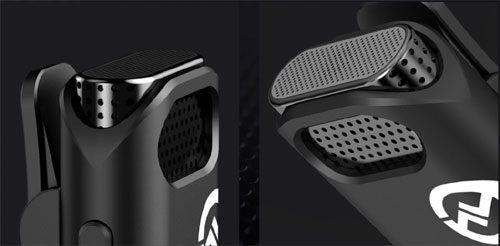 The Lark M1's curved edge ergonomics and matte UV-painted surface make it comfortable to wear and its acoustic performance is optimized by a sleek metal mesh textured skin.
Wide Compatibility
Support Cameras, iOS, Android Phones, Tablets, or Computer Connections.
Four cables for users to choose from according to the required device:
Standard 3.5mm TRS-to-TRS ( For Cameras )
Standard 3.5mm TRS-to-TRRS patch cables( For Computers/Phones with 3.5mm interface)
Optional 3.5mm TRS-to-lightning (For iPhone/iPad).
Optional 3.5mm TRS-to-Type-C(For Android iPhones)
Note: Hollyland original patch cables are recommended to avoid compatibility issues or failure.
Other Site
Family Products
Hollyland LARK C1 Wireless Microphone for Mobile
Hollyland LARK 150 Wireless Microphone System
Hollyland LARK MAX Wireless Lavalier Microphone System
Sankari UC added on 03-Feb -2023