JVC GY-HC550 Handheld Connected Cam™ 1-Inch Broadcast Camcorder
The JVC GY-HC550 CONNECTED CAM offers built-in MIMO based wireless LAN with Zixi error correction for high-level connectivity in a compact, handheld camcorder. There's no compromise in image quality, thanks to a 1-inch CMOS, integrated 20x lens, and advanced auto focus technologies.
Media options include SSD (solid state drive) and SDHC/SDXC card – and on SSD you can record in 10-bit Apple ProRes 422 at 4K UHD resolution and 60p/50p frame rates. While shooting, your crew can view return video and receive IFB from your facility. Quality, connectivity, versatility, reliability – everything you need to seize the moment and deliver it as it happens.
1″ CMOS 4K Image Sensor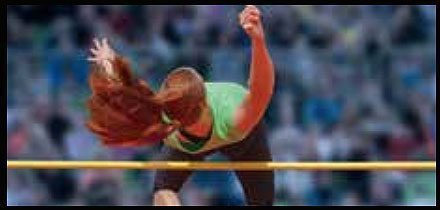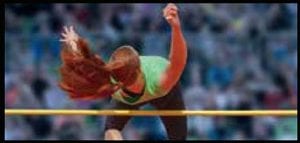 The JVC GY-HC550 features a 1-inch CMOS 4K image sensor for uncompromised image quality. This large sensor delivers a superior dynamic range, high S/N ratio and high sensitivity (F11 at 2000lx). Details are crisp and accurate throughout the entire image plane.
20x Optical/40x Dynamic Zoom Lens with Manual Functions
The JVC GY-HC550 is equipped with a newly developed wide-angle 20x optical zoom lens to offer flexible magnification for shooting. When shooting in HD mode, Dynamic Zoom combines optical zoom and pixel mapping from a 4K image sensor to create seamless and lossless 40x zoom. Take total control of the scene with triple large rings for zoom, focus, and iris for smooth shooting. Other features include an optical image stabilizer and chromatic aberration correction.
4K UHD 60p/50p Apple ProRes 422 10-bit Recording

The JVC GY-HC550 can record in Apple ProRes 422 for attentiongrabbing 4K 60p/50p image creation. Apple ProRes 422 HQ offers virtually lossless intra-frame compression, which speeding up post-production. Footage is recorded in native file formats that are understood by most major editing applications without transcoding.
This is helpful for efficient workflow of editing and post process. The 4:2:2 format also provides richer color information and 10-bit recording delivers rich gradations— a definite advantage for grading work after recording.
SSD Enables Extended Time 4K UHD 60p/50p Shooting
Large-capacity, readily-available SSDs (2.5″, M.2 SATA) are compatible, so extended-time 4K UHD 60p/50p video recording is possible. Just plug it into the camera's extended slot (using the optional SSD adapter KA-MC100G) and you are able to record with only the camera, ensuring a high degree of mobility. High-speed transfer of huge amounts of recorded footage is also possible for stress-free data handling.
Various Codecs and Recording Formats

With a variety of recording formats including MPEG-2 MXF preferred by broadcasters, the GY-HC550 provides professionals with unprecedented flexibility to meet production standards through a wide range of workflows.
Note: Apple ProRes 422 is recorded to only SSD.