Panasonic AW-HR140 PTZ
Camera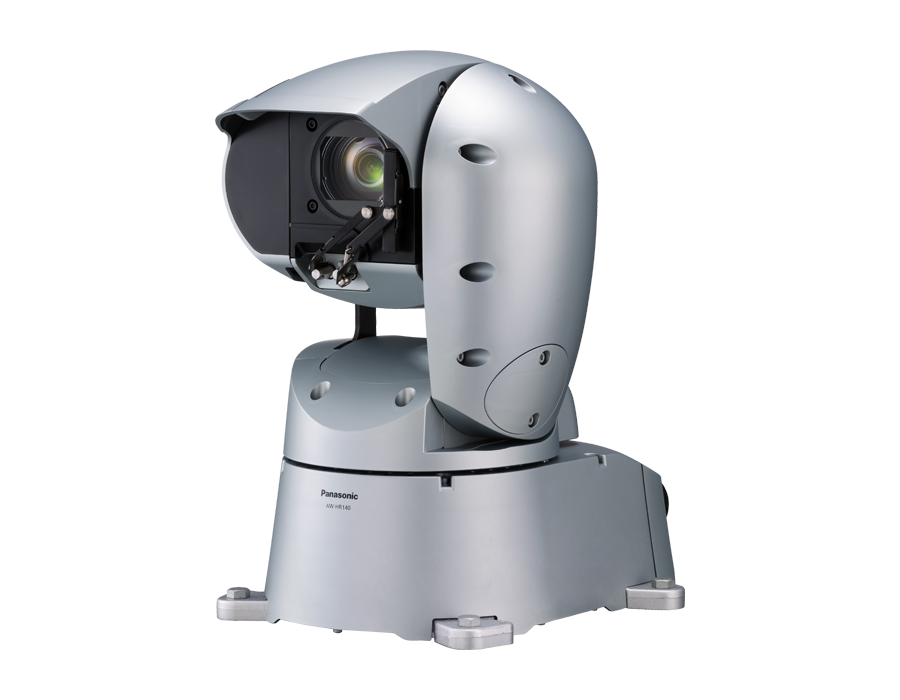 The Panasonic AW-HR140 is a Full HD Outdoor integrated remote camera that maintains stable recording performance in the toughest of environments Designed with Rugged construction for Outdoor, this PTZ Camera is a high-performance camera designed to work under sunshine and wet weather conditions, with an IP65 protection rating and a range of features that make it suitable for a variety of applications. It is equipped with a 3MOS sensor, 20x optical zoom (with a 1.4x digital extender), and ND filters (Clear, 1/8, 1/64).
It also includes a wiper, heater, and defroster, with an optional washer, and has salt-resistant paint to ensure its longevity in harsh environments.
AW-HR140 is capable of delivering a high picture quality through the use of its Digital Signal Processor (DSP) and 1/2.86 type full HD 3MOS sensors, resulting in high sensitivity, high S/N ratio, and high resolution.
The camera is also designed to be stable in tough environments, with resistance to wind pressure and the ability to operate at wind speeds of up to 15 m/s. The camera is also resistant to salt damage, thanks to the use of resins that provide excellent heat resistance, and is equipped with a defroster and lens wiper to maintain visibility in harsh conditions.
Another key benefit of the AW-HR140 is its IP connectivity, which enables up to 100 units to be controlled via IP from a single Panasonic controller. This makes it easy to set up and control the camera from a remote location, using an IP browser such as Internet Explorer or Safari. It also supports IP video monitoring and remote camera control from mobile devices such as an iPhone, iPad, or Android device.
The AW-HR140 also includes a range of special functions, including Intelligent, Haze Reduction, and Night Mode, which make it suitable for a range of different applications.
Panasonic AW-HR140 is an integrated remote camera system that incorporates an outdoor housing, camera, lens, and pan-tilt head and maintains stable shooting performance in the toughest of environments. Sophisticated image processing affords high sensitivity with low noise and horizontal resolution of 1000 TV lines.
The water and dust-resistant case likewise resists salt damage and features a wiper. Stable images are captured with vibration compensation provided by the newly-developed Dynamic Image Stabilizing System (D.I.S.S.), a valuable asset in the event of high winds or related unstable weather conditions.
To learn more about Related Products
Indhu UC added on 14 Feb 2023