Roland V-02HD Multi-Format Video Mixer
Switcher, scaler, expander with audio processing and video effects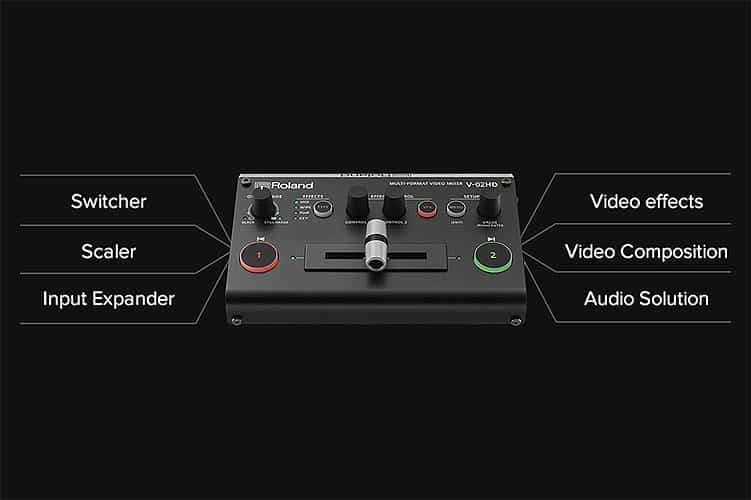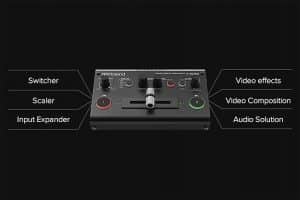 Roland V-02HD multi-format video mixer replaces several standalone units; a simple switcher, high-quality scaler, input expander, audio solution and inline video effects / composition. Save on space and headaches by packing a V-02HD; the portable-yet-powerful device that lets you concentrate on producing your event or shooting your scenes, rather than trouble-shooting your gear.
Pack in your case, just in case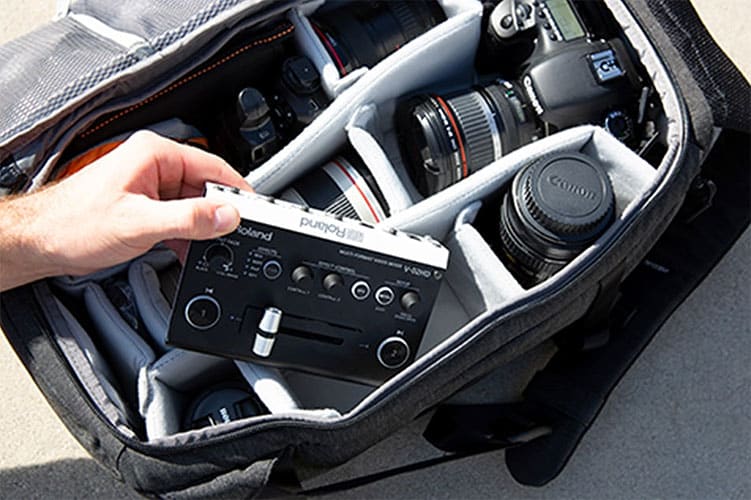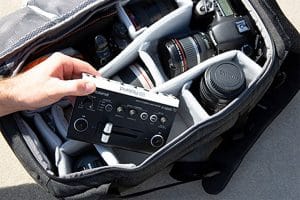 The Roland V-02HD is a micro switcher that's small enough to fit into equipment cases and camera bags. Designed to integrate with typical video production workflows, the V-02HD has a screw tap for standard video mounts and conveniently attaches onto a tripod to stay out of the way. Its lightweight design makes it ideal for mobile video applications too, especially when hooked up to third-party battery packs for longer location-based shoots.
Simple, seamless switching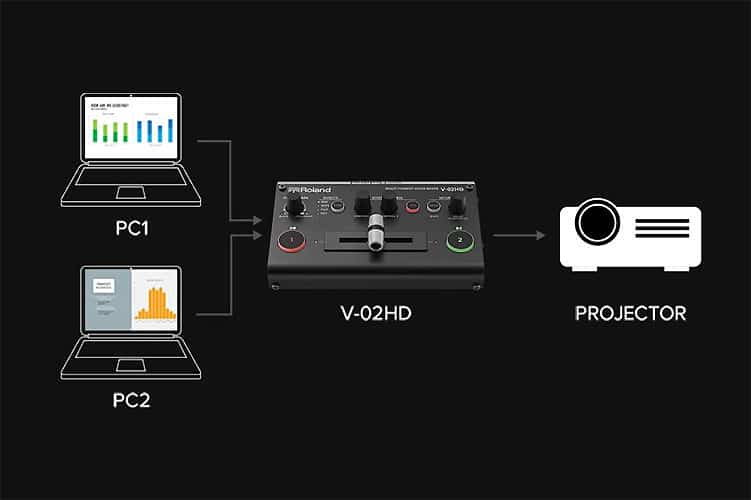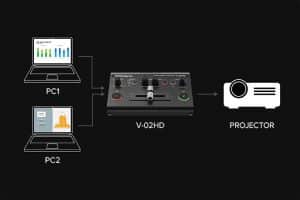 Switching sources in a small presentation can be a pain, whether it's signal loss to the main display or the computer's inability to handle unexpected input signals. The Roland V-02HD ensures a professional cross-dissolve switch over between computers and screens, maintaining hi-res pixel-accurate display resolution with deep 10-bit 4:4:4 color space. With simple two-button operation, anyone can pull off professional switching of multiple sources, even if using the V-02HD for the first time.
The input/output matchmaker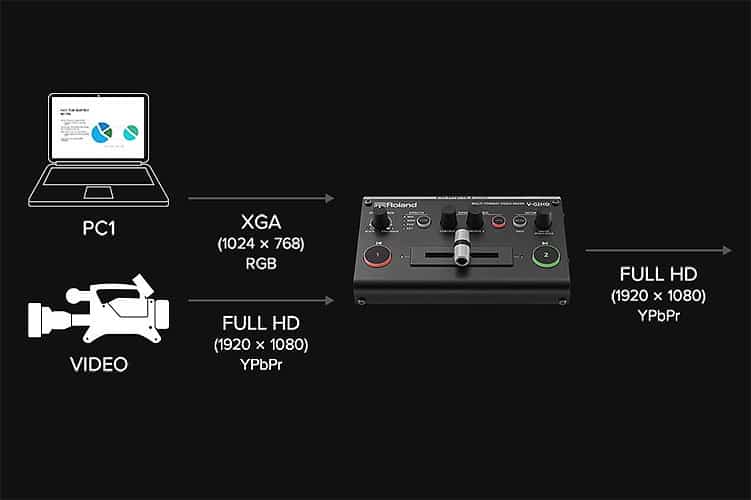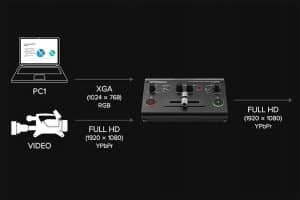 Having two HDMI-equipped devices doesn't mean they're compatible, especially when it comes to video signals in a variety of resolutions for example, a tablet's output may not display properly on the receiving display. With both input and output scalers, the Roland V-02HD can take SD, HD, and computer resolutions, before resizing them to fit the display and then outputting in a new resolution that's compatible with the receiving device.
To embed Analog audio into an HDMI signal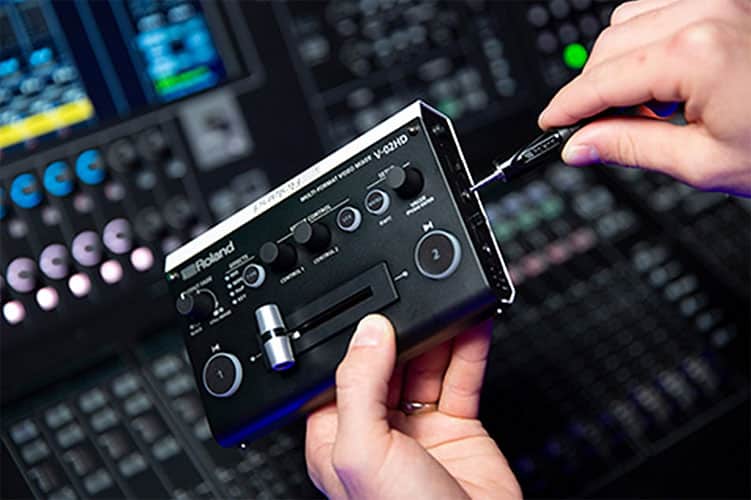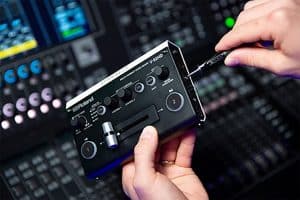 The Roland V-02HD not only lets you embed analog audio into an HDMI signal for recording or live streaming but you can also extract the audio from an HDMI signal to send over to a larger dedicated audio mixer. Where many converters only support digital audio, or offer either embedding or de-embedding (and not both), the V-02HD lets you do it all.